Cream Cheese filling
I.
2- 8oz. softened cream cheese
3 egss
2/3 cup sugar
1 tsp. vanilla
II.
vanilla wafers
cupcake fills
III.
pie filling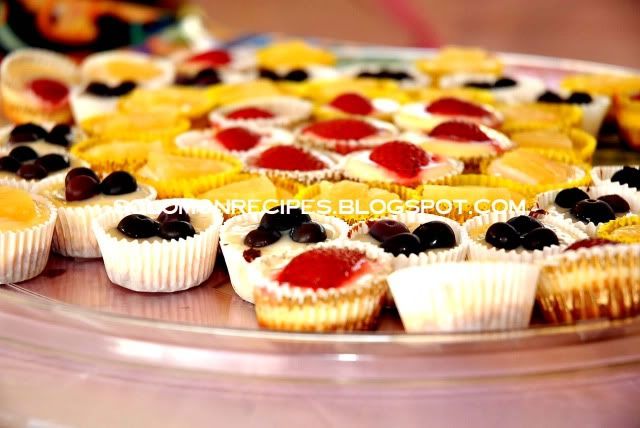 Put ingredients from step I. into blender and blend.
Put vanilla wafers into cupcake fills in tins
Fill 1/2 full with cream cheese mixture
Bake at 350 degrees for 15-20 minutes until set.
Let cool and top with pie filling.