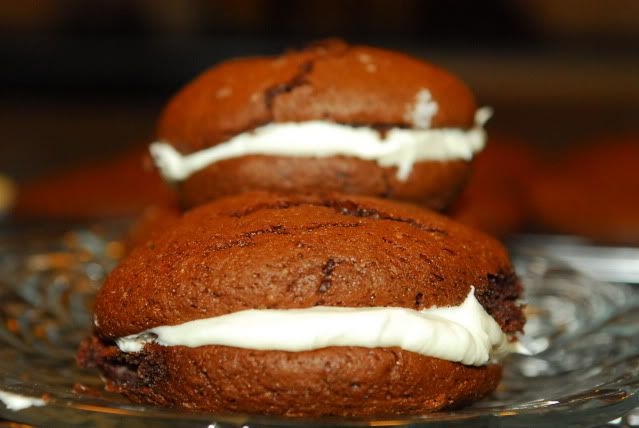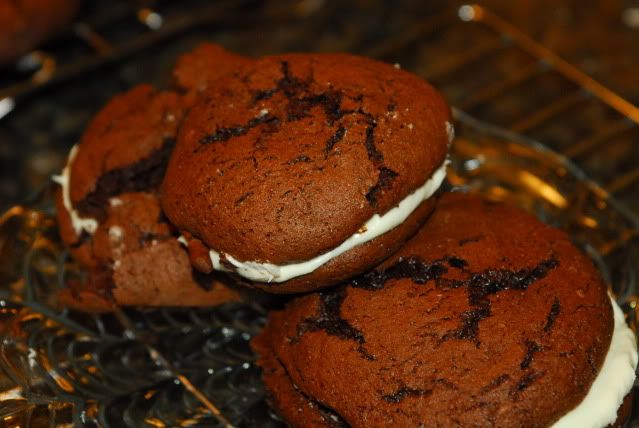 GOOD heavens these babies are amazing! And what makes them extra special is they are from a cake mix! I am really enjoying taking short cuts! I took the recipe straight from
Group Recipes
. I will definitely be making pumpkin flavored pies and red velvet pies.
It takes 10 minutes to create this loveliness and serves approximately 16 people. My second favorite about this recipe is you can choose any flavor cake mix your heart desires : red velvet, pumpkin, strawberry, lemon etc! OOHh, the options are endless. I am going to be making a sugardoodle cake! It would be heaven to make sugardoodle pies! YUM YUM YUM!
Remember I took this recipe straight from Group Recipes and did no adapting. Just copied it and created it and it is true to its directions.
***The only thing I did differently was I only used 1TBL spoon mound of batter for my pie rounds. They were a bit large. The next time I create this I will try 1/2 a table spoon and see if that will lend to the perfect size finger food that I am looking for!***
This was 1TBLsp. prior to baking. I would have liked my pies to be this diameter as a finished product.
PIES
1 boxed cake mix (I've made this with different cake mixes...

chocolate

,

lemon

,

spice

, Strawberry and my favorite, Red Velvet)
3eggs
1/2 cup

water

1/2 cup

oil
Filling
How to make it

---
Preheat oven to 400
Line cookie sheet with parchment paper
In mixing bowl beat all ingredients on medium low speed until well combined
Drop by 2 tablespoonfuls onto cookie sheets, 2 inches apart
Bake 8-10 minutes, until puffed and toothpick inserted in center comes out clean
Cool on rack until completely cool
In mixing bowl, add butter, marshmallow, powdered sugar, cream cheese, vanilla, and salt
Beat until smooth
Put 1/2 of pies, flat side up, on a cool baking sheet
Mound about 1 1/2 tbls. filling in the center of each
Top with remaining pies, rounded side up, and press gently so filling spreads Keep chilled until ready to serve