Ever since A fell in love with my recent recipe of snickerdoodle bundt cake I knew I had to let him experience the love of the Snickerdoodle cookie. In our ward in NC, the Fort Mill ward, a family named the Jensen's shared this great recipe. It was perfect. It was slightly crunchy on the outside and ever so delicate and buttery and soft and even a bit chewey on the inside. I have no idea why I don't make these more often. They are magnificent. They are delicious the Mr. as well as A absolutely love these.
This is definitely my go to recipe for snickerdoodles!
YIELDS: 2 dozen cookies Preheat: 400 degrees Time: 8-10 minutes.
SNICKERDOODLES
Ingredients:
1/2 cup butter, softened
1/2 cup shortening
1 1/2 cup
2 eggs
2 3/4 cups flour
2 tsp. cream of tartar
1 tsp. baking soda
1/4 tsp. salt
Topping: combine in seperate bowl
2 TBL spoons sugar and 2 tsp. cinnamon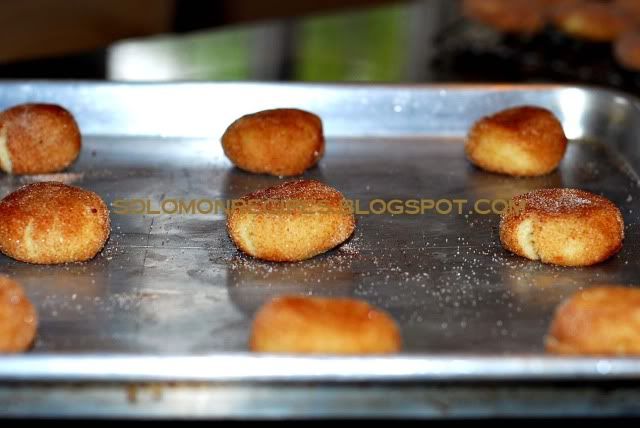 Mix together butter, shortening, sugar, and eggs. Blend in dry ingredients.
Shape dough into balls and roll in topping mixture. Bake at 400 degrees for 8-10 min. I will also dip each baked cookie once they come out of the oven in the sugar mixture again.